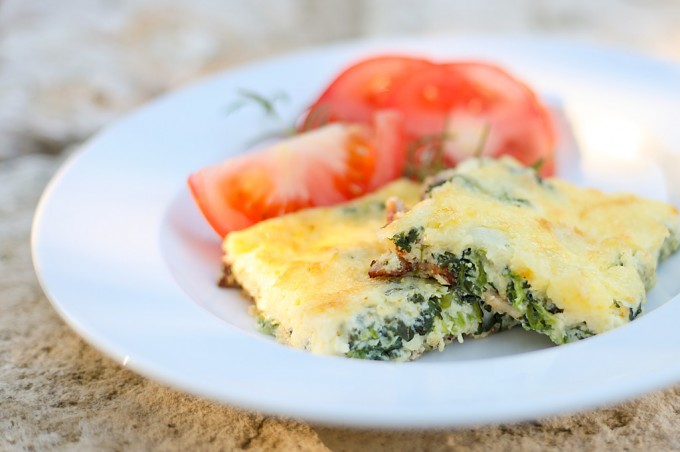 Bacon Spinach Quiche Lorraine
This time around I skipped making the crust.  I was far too impatient to wait.  =]
Recipe: Bacon Spinach Quiche Lorraine
Ingredients
1 cup flour
1/2 teaspoon salt
1/4 cup olive oil
1/4 cup ice water or refrigerated water)
6 large eggs
1 1/2 cups heavy cream
2 tsp salt
1 1/2 cups frozen spinach, thawed and drained
1/2 lb peppered bacon, cooked and crumbled
1 1/2 cups shredded Swiss cheese
Instructions
Preheat the oven to 374 degrees.
Combine and mix flour and salt.
In a separate bowl, beat oil and water with whisk and slowly add the flour mixture.
Press into 9″ pie pan.
Layer the pie crust with spinach, bacon and cheese.
Beat eggs, cream and salt together and pour into prepared pie pan.
Bake for 45 minutes or until quiche is set.